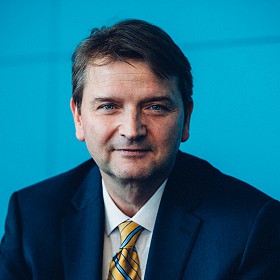 Dear friends and colleagues,
Thanks again for your involvement in the Expert Meeting Berlin (EMB). More than 250 international physicians gathered together in Berlin to learn and benefit from their broad experiences across electrophysiology and rhythmology.
This year's key topics on cardiac MRI and VT catheter ablation were covered by some of the world's leading cardiologists. Dr. Francis Marchlinski, Hospital of the University of Pennsylvania, USA and Dr. Douglas Packer, Mayo Clinic, Rochester, USA. Both fascinated the attendees with their practical insights into ventricular catheter ablation and recent findings from the CABANA study proving once again that catheter ablation in skilled hands may provide an extra boost in quality of life. This will no doubt resonate with us and enrich our ability in our daily work.
We'll take the overwhelmingly positive feedback from this year with us to make the EMB #14 equally exciting and fascinating as this year's. While hoping to stir up your interest in 2021 we very much look forward to seeing you in Berlin next year again!
Roberto Belke
EMB 2020
This year's featured topics cover recent advances in arrhythmia management and heart failure therapy, supplemented by patient-tailored risk stratification using MRI and 3D mapping solutions. Guest speakers at EMB 2020 will be reviewing current developments in MRI-guided catheterization, including recent results from clinical trials looking at MRI-guided cardiac interventions. Spread across two days, the EMB is designed to meet individual preferences, share knowledge, and promote effective cardiac arrhythmia management of cardiac, in lectures, case presentations, and panel discussions.
The EMB is accredited with 9 CME points by the Berlin Medical Association (Berliner Ärztekammer).
Main Topics
Key Note: Value of Cardiac MRI
Management of Chronic Heart Failure
Diagnosis and Therapy of Atrial and Ventricular Arrhythmias
New Devices and Technologies
ABOUT EMB
Since 2006, renowned cardiologists and electrophysiologists from around the world meet annually in the heart of Berlin to discuss pioneering technologies in the diagnosis and treatment of cardiac arrhythmias. EMB aims to spearhead collaborative efforts by experts in academia, clinical practice and industry, in order to accelerate the development of practical technology for treating, monitoring, diagnosing and preventing arrhythmia complications. It enables physicians to benefit from a diverse range of experience and ideas from the best experts in the field.
The EMB program includes in‐depth exploration of new advances in atrial and ventricular arrhythmia treatment, heart failure management and cutting edge therapies for patients diagnosed with cardiac diseases.
Thomas Deneke
Bad Neustadt, GER
Dietmar Baensch
Guestrow, GER
Burghard Schumacher
Kaiserslautern, GER
Chair
Kerber, Sebastian
Bad Neustadt, Germany
Kottkamp, Hans
Zurich, Switzerland
Kuck, Karl-Heinz
Hamburg, Germany
Marchlinski, Francis E.
Philadelphia, USA
Tilz, Roland
Luebeck, Germany
Willems, Stephan
Hamburg, Germany
Program
Friday, 17 January 2020
11:00 – 11:10

MRI in patients with ICDs: Facts, chances and limitations

T. Sommer

11:15 – 11:35

Cardiac magnetic resonance imaging in ICD patients: What do we loose without this diagnostic information?

S. Ulbrich

11:40 – 12:00

Predicting major cardiovascular events in heart failure patients with active cardiac devices

S. Sack

12:05 – 12:25

Critical Debate: A dominant role for electrophysiologists is mandatory in heart failure management – Con

B. Pieske

12:30 – 12:50

Critical Debate: A dominant role for electrophysiologists is mandatory in heart failure management – Pro

K.-H. Kuck

12:55 – 13:15

Sudden Cardiac Death in DCM patients

W. Haverkamp

13:20

Lunch break
14:00 – 14:10

Ventricular tachycardia ablation under hemodynamic support

R. Bernat

14:15– 14:35

MR-guided ventricular tachycardia ablation in patients with ischemic cardiomyopathy

P. Halbfaß

14:40 – 15:00

Do we need Cyberknife Radioablation of ventricular tachycardias?

R. Schneider

15:05 – 15:25

Risk stratification in ICD patients based on cardiac magnetic resonance imaging –The CMR-Guide Study

W. Jung

15:30 – 15:50

Coffee break

15:50 – 16:10

Identifying ventricular tachycardia ablation sites: From EGM to cardiac simulation

A. Frontera

16:15 – 16:45

Key Note Lecture: Catheter ablation of ventricular arrhythmias – past, present and future

F. Marchlinski

16:50

Coffee break
17:10 – 17:30

New insights into leadless pacing

L.-H. Boldt

17:35 – 17:55

Technology Update: Experience with non-thermal pulsed field ablation in patients with atrial fibrillation

P. Jais

18:00 – 18:20

Uncover AF: Do we need a mapping-guided, patient specific ablation strategy to improve outcomes in persistent AF?

P. Weiss

18:30

End of day 1
Saturday, 18 January 2020
09:00 – 09:20

MR-guided programming of pacing parameters for heamodynamic optimization

J. Tomala

09:25 – 09:45

Innovative approach of ECG recording by Micro-Electro-Mechanical Systems (MEMS)

M. Haescher

09:50

Coffee break
10:10 – 10:45

Prognostic Benefit of Ablation: Insights from CABANA

D.L. Packer

10:50 – 11:10

Prognostic Benefit of Ablation: The heart failure patient

B. Kirstein

11:15 – 11:45

Prognostic Benefit of Ablation: AF stroke risk, AF burden & OAC management

M.B. Kronborg

11:50 – 12:10

Novel Ablation Strategy: LA isolation for severely advanced LA disease

A. Zedda

12:15 – 12:25

Advanced Imaging: MRI based assessment of LA transport function

R. Schönbauer

12:35

Summary and farewell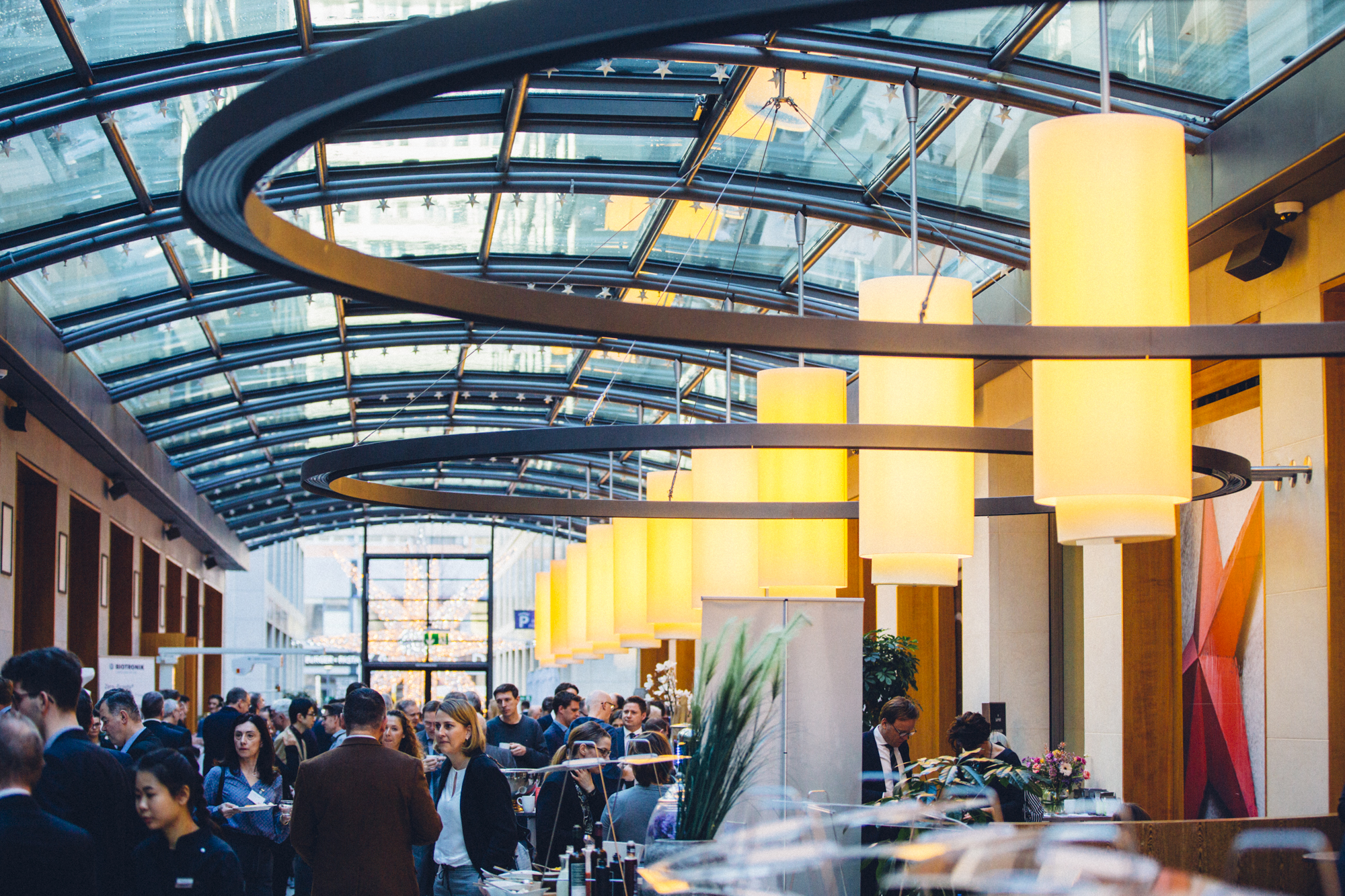 Sponsors
BIOTRONIK
The meeting is organized and supported by BIOTRONIK, a leading medical device company that has been developing cardiovascular and endovascular solutions for more than 50 years. Driven by the purpose to perfectly match technology with the human body, BIOTRONIK products deliver care that saves and improves the lives of millions diagnosed with heart or blood vessel diseases every year.
BIOTRONIK is headquartered in Berlin, Germany, and represented in over 100 countries.

Abiomed
Abiomed is a pioneer and global leader in healthcare technology and innovation. From the world's first total replacement heart to the world's smallest heart pump, Abiomed is dedicated to finding ways to bring the most advanced and beneficial technology to patients and physicians.